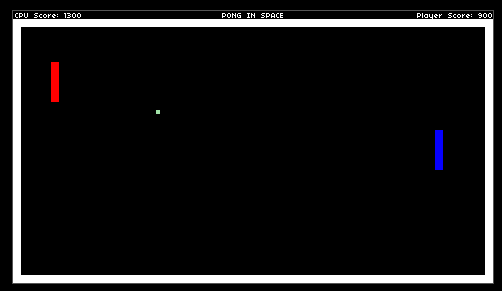 A week later and another fun Sunday afternoon with Impact and Box2D has amounted to the PiSpace Alpha. 'Pong in Space' was a simple idea that came about during a talk I attended at last year's GDC. The lead physics programmer at Volition commented that, "Pong with physics is a horrible game, that's why it's best to fake some results to make things fun." After working on this game I have to disagree with him. This is very much an alpha and a work in progress, but I am very happy with it's current state. New features below!
New features since the initial post last week:
Random start velocity vector for Puck
"Better" CPU AI
Tunneling protection for Paddles and Puck
Puck Tunneling results in random location and velocity for Puck
Added OST loops provided by CDFrost
Added soundFX generated using Bfxr
New Splash page to represent the Impact Engine
New score system (There's actually a point now!)
Tuned player controls
Near-term features to be added:
2 Player mode
Particle effects for vector thrusting
Particle effects on puck contact
Title Screen
Better page integration
Add paddle animations
Power-ups (ex: opponent paddle becomes susceptible to rotation for a short period)
"Tunneling" graphical effects
Mobile controls (touch and accel)
Known Bugs:
Box2D v2.0.2 destroyProxy handling
Paddle/Wall penetration
Enjoy!